The Dice Tower October Board Game Meet Up!
When:
2019-10-26T00:00:00-04:00
2019-10-27T00:00:00-04:00
Where:
Cool Stuff Games - Miami
12550 SW 88th Street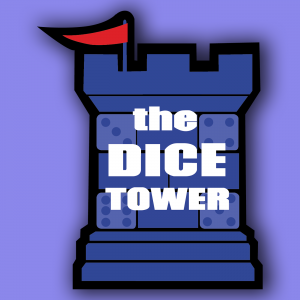 Love board games? There is no better time than during our monthly Dice Tower Meet Up to play! Bring your friends and spend a day at Cool Stuff Games with Tom Vasel and the rest of the Dice Tower crew!
Date: 10/26/2019
---
CODE OF CONDUCT:
All food & drink must be kept off the tables except for where signage says otherwise.
Horseplay, roughhousing, rude/disrespectful/discourteous behavior, and foul language are not permitted.
Report any lost or unattended item(s) to a Cool Stuff Games staff member.
Most importantly, HAVE FUN!
EVENT QUESTIONS & CONCERNS:
Feel free to contact us through Facebook Message. We want your experience to be as enjoyable as possible, and will do our best to assist you in any way that we can.
If you have any suggestions to make this event more enjoyable, or discover an issue that was not covered, please speak to the Tournament Organizer (TO) or a sales associate in-store, and they'll be happy to assist you.