Star Wars: Destiny Cube Draft Tournament
When:
02/16/2020 @ 3:00 pm
2020-02-16T15:00:00-05:00
2020-02-16T15:15:00-05:00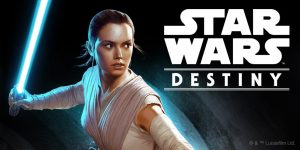 Star Wars: Destiny Players!
Enjoy draft?
How about high level cards?
Get ready to combine both of these! Our local players have assembled an amazing cube! Meet your local community and participate in a cube draft event! No extra materials are needed, just come on out and participate in a community draft using a pre-seeded collection of cards. Players will not be able to keep any cards in the draft since they do belong to our community.
Entry: $5
Format: Cube Draft
Start Time: 2:00 PM