Magic: The Gathering Legacy tournament
When:
06/23/2019 @ 3:00 pm
2019-06-23T15:00:00-04:00
2019-06-23T15:15:00-04:00
Where:
Cool Stuff Games - Waterford Lakes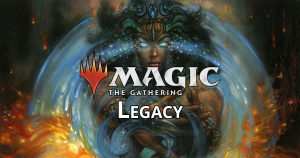 Planeswalkers!
Ready to test your might in the ways of the ancient magic? Come on out to Cool Stuff Games – Waterford Lakes and play in our legacy tournament! This event will have a larger prize pool with 4 packs per player thrown in.
Legacy is an eternal format comprised of every single Magic card ever printed! However, there needs to be some rules, for that we have the Legacy format ban list.
Ban List: https://magic.wizards.com/en/game-info/gameplay/rules-and-formats/banned-restricted
**Up to 20 playtest cards can be used for this event.**
Registration: 2:00pm
Gameplay: 3:00pm
Entry Fee: $10.00
Tournament Format: Legacy Constructed
Tournament Structure: Swiss