Magic: The Gathering Omniscience Draft
When:
10/12/2019 @ 3:00 pm
2019-10-12T15:00:00-04:00
2019-10-12T15:15:00-04:00
Where:
Cool Stuff Games - Maitland
8550 S. US Hwy 17-92 Maitland
FL 32751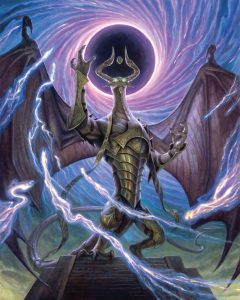 Magic Drafters!
Omiscience draft is a draft with a few twists.
You do not pay mana to cast spells and every player starts with 3 cards in their hand instead of seven.
You do not need to put lands in your deck instead, each turn, you get one basic land of your choice to use for abilities and "X" costs for spells.
Come test you drafting skills with these unique set of rules.
Registration: 2:00pm
Gameplay: 3:00pm
Entry Fee: $12.00
Tournament Format: Draft
Tournament Structure: Swiss