Magic: The Gathering Chaos Sealed Tournament
When:
03/01/2020 @ 1:00 pm
2020-03-01T13:00:00-05:00
2020-03-01T13:15:00-05:00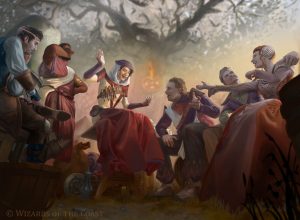 Magic Players!
Looking for a way to enjoy the holiday season? Look no further then right here at CoolStuffGames! We will be hosting a Chaos Sealed Event!
What is a Chaos Sealed?
This sealed format will be like anyother except instead of the packs comprising of a single set they will be a mixed grab bag containing all the current standard set!
In addition to our normal 2 packs a person prize support we will also be including some SCG Game Night Playmats and accesories to all our top finishers and we will even be raffling some of it away as well!
This event will be a swiss structure event with orunds based on the number of players! Make plans to come on out and enjoy the holiday season with us here at CoolStuffGames- Waterford Lakes!
---
Entry: $20
Start Time: 2:00PM
Format: Sealed
---