Dragon Ball Super 2 Box Tournament
When:
11/09/2019 @ 7:00 pm
2019-11-09T19:00:00-05:00
2019-11-09T19:15:00-05:00
Where:
Cool Stuff Games South Orlando
12720 S.OBT Suite 10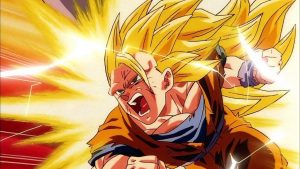 Saiyans!
Join us for another awesome shop tournament! This time we're using TWO WHOLE OTS KITS! That means more packs, more sleeves, and most importantly for you, more value! We're also throwing in 2 booster boxes into the prize pool! But we usually have such good attendance that we actually add prize support! So the more people we have the more value you get!
Don't miss your chance to get in on this insane value!
Entry: $10
Registration: 6:30 PM
Gameplay: 7:00 PM
Tournament Structure: Swiss style tournament with rounds based on player attendance.
Minimum Players to Launch Tournament: 8 Players
Prize support:
**Prize Support Subject to Change Based on Attendance**