DBS 3 vs 3 Team Tournament
When:
02/16/2020 @ 1:00 pm
2020-02-16T13:00:00-05:00
2020-02-16T13:15:00-05:00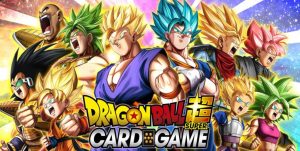 Dragon Ball Players!
We have an exciting team event for you!
Players will compete in teams of 3 in best of one matches where
the team with the most matches won receives the win for the round.
Each team that enters into this event adds 12 packs into the prize pool!
Players will need to provide thier BCC ID to participate in th event.
While no decklists will be rquired for this event, Team Battles do have Deck Construction Rules.
Please review these rules here
3:00PM
$10/Per Player